(PLO)-The project is attracting many investors and foreign visitors in Phu My Hung, converging the advantages of position, utility, design, commitment to sustainable profitability.
Good location for trade
Golden King is located at 15 Nguyen Luong Bang Street and owns the focal point in Phu My Hung urban area, District 7, which is named as the International Commercial and Financial Center in Ho Chi Minh City. The project owns three frontages and a view of the tranquil Thayet River. The Golden King inherits convenient transportation systems, extensive infrastructure and the area's excellent, easy access. Connect to the downtown district in just a few minutes.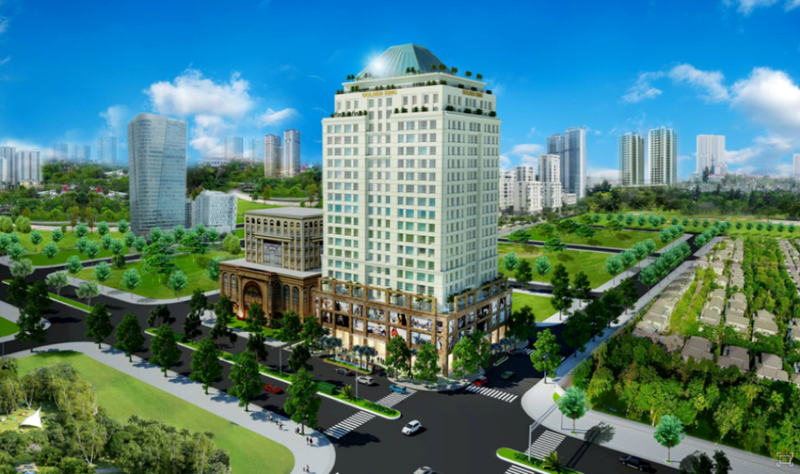 Officetel Golden King stands out in Phu My Hung thanks to its prime location for trade.
Legal transparency
HCMC People's Committee approved the proposal to add the type of office apartment (Officetel) with office functions combined short stay into the planning of the project Golden King. Customers who want to buy Officetel at Golden King will be guaranteed the sovereign, mortgage loan. In particular, with legal transparency, the transfer will become easier and clearer. Buyers will feel more secure when there is a need to buy Officetel apartments in the Golden King.
Intelligent multi-functional design
Each Officetel apartment in Golden King is designed with a total area of 31-253 m2, optimizing the capacity and area of use with a view to embracing Phu My Hung financial center. For a small office for 4-6 members, just have a bedroom, kitchen and bathroom to relax, relax. Particularly, Officetel owners can flexibly install smart package (smarthome) attached to the need to use the owner designed for each apartment area.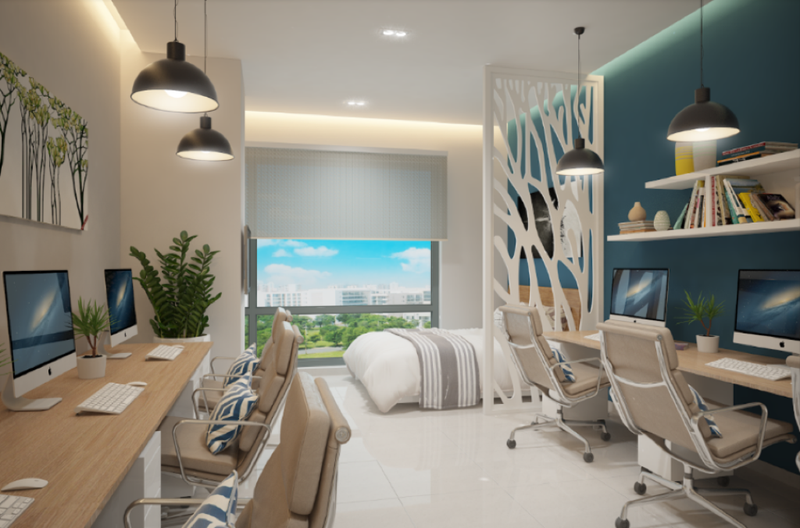 Modern design and optimal performance is the highlight of officetel Golden King Phu My Hung
Commitment to sustainable profitability
At only $ 1.8 billion, customers can now own the Golden King Officetel and participate in a 10% 80% profit for investors from the sixth year on. Besides, customers also participate in the Mercedes C250 lottery and other attractive prizes with a total value of up to 3 billion.
Enjoy superior usability
Not only that, Golden King also arranged five storey commercial center with full of modern facilities such as shopping mall, cinema, gym, restaurant, outdoor coffee … all to meet full The most demanding work, rest, and relaxation of owners of Officetel at Golden King.
Live in Phu My Hung
Advantage from prime location in Phu My Hung helps Golden King residents easily enjoy many modern services and facilities in the area such as Anh Sao Bridge, Crescent Mall, French Viet International Hospital, Tam Duc Hospital , Dinh Thien Ly Secondary & High School, Canadian International School, Adora Premium Conference Center, Crystal Palace Convention Center, Saigon SECC Exhibition Center …
Get home in the second quarter of 2018
Golden King has completed more than 90% and ready to hand in June-2018. Customers can visit, experience model apartments right at Golden King project to feel the value of investment project.
For more information, contact:
Dong Duong Real Estate Development and Investment Joint Stock Company
Address: 15 Nguyen Luong Bang, Tan Phu Ward, District 7, Ho Chi Minh City
Hotline: 08 9669 1515
Website: https://goldenking.com.vn